Be it a man or a woman, both could suffer from pimple problems at any stage. Contrary to popular belief, pimples can occur in any body part. It could be relatively hard to get rid of at times. Spots usually happen when the skin pores are blocked and congested with bacteria. Dirt or sweating could enter the pores of your skin with a simple scratch on the body. Moreover, hormonal changes in women and teenagers could result in pimples on their bodies. Despite the annoying and unsightly spots, consider gathering adequate knowledge about the significant differences between pimples and blood-filled pimples.
What causes the formation of a blood-filled pimple?
It would be worth mentioning here that blood-filled pimples do not exist. Instead, blood-filled pimples occur due to the popping or picking off a bare spot. Rest assured that pushing out the puss and the blood from the abscess or the infected skin would cause irritation or infection. The squeezing could cause the bursting of the blood vessels underneath. It results in the filling of the pimple with blood.
Usually, regular pimples occur when the skin's pores become congested with bacteria, dirt, or sweat. Relatively more severe acne could result from a hormonal change in adult women and adolescents.
Is a blood pimple a pimple?
You might wonder whether you see a small bump on your skin is a pimple. However, t times, consider taking a closer look to explore the possibility of something else occurring on your skin rather than a pimple. You might come across numerous spots that could be relatively hard to identify. They might sit below the skin without causing any pain.
Therefore, regularly checking your pimple would be in your best interest. If you cannot manage the situation, consider seeking professional assistance from a recognized and experienced medical practitioner. Moreover, if you come across a pimple under your skin that continues to grow and become hard with time, rest assured your doctor will take a sample of your skin to determine the severity of the condition. More often than not, genital blood pimples would occur due to your negligence.
Various types of pimples
You might experience various types of pimples. Most of them could be standardized as inflammatory acne or non-inflammatory acne. When you pick or squeeze the spots, it could result in the formation of blood-filled pimples.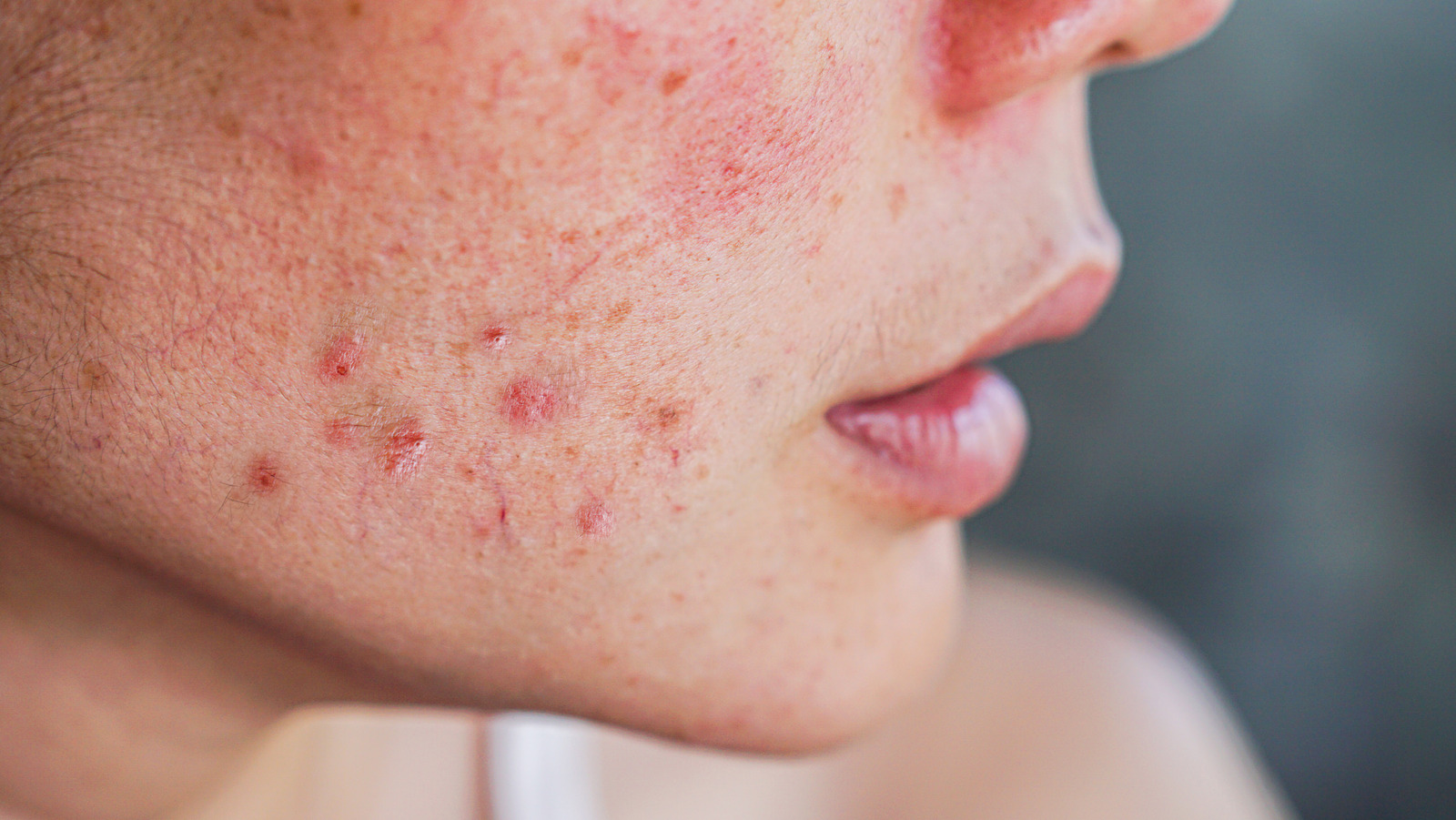 Inflamed or red pimples would indicate the formation of inflammatory acne. Such types of pimples could be classified as the following –
Papules could result from the breakdown of the pore walls because of inflammation. The symptoms would be inclusive of pink skin and tenderness.
Cysts – These could result from irritated and clogged pores increasing in size. These appear as white or red lumps. These have been deemed the severe kind of acne occurring on the skin. It could result in scarring as well. Rest assured; cysts could be relatively more painful. You would require medical intervention to treat cysts.
Nodules – When pimples caused by irritated or clogged pores occurring deep in the body increase in size, they are called nodules. Home remedies are suitable for effective and efficient blood pimple treatment.
Such acne would respond decently well to over-the-counter treatments and home remedies.
Whiteheads – If the top of the clogged pore has closed, it will result in blemishes, known as closed comedones or whiteheads. Rest assured; it would be relatively more challenging to treat than blackheads.
Blackheads – They are commonly called open comedones. Blackheads would be caused by sebum in the clogged pores. The natural oil of the skin of sebum, along with dead skin cells, would form blackheads.
How do you treat blood-filled pimples?
The best thing you could do to treat the small blood-filled bump on the skin would be to leave it untouched or alone. Avoid disturbing the pimple by picking, popping, or pressing it. Let the spot come to a head without you touching it. Consider keeping the area clean, especially where blood has been filled in. Use a gentle cleanser at least two times a day. It would assist in restricting additional breakouts.
However, blood-filled pimple treatment for reoccurring or persistent pimples should be inclusive of the following –
Over-the-counter treatments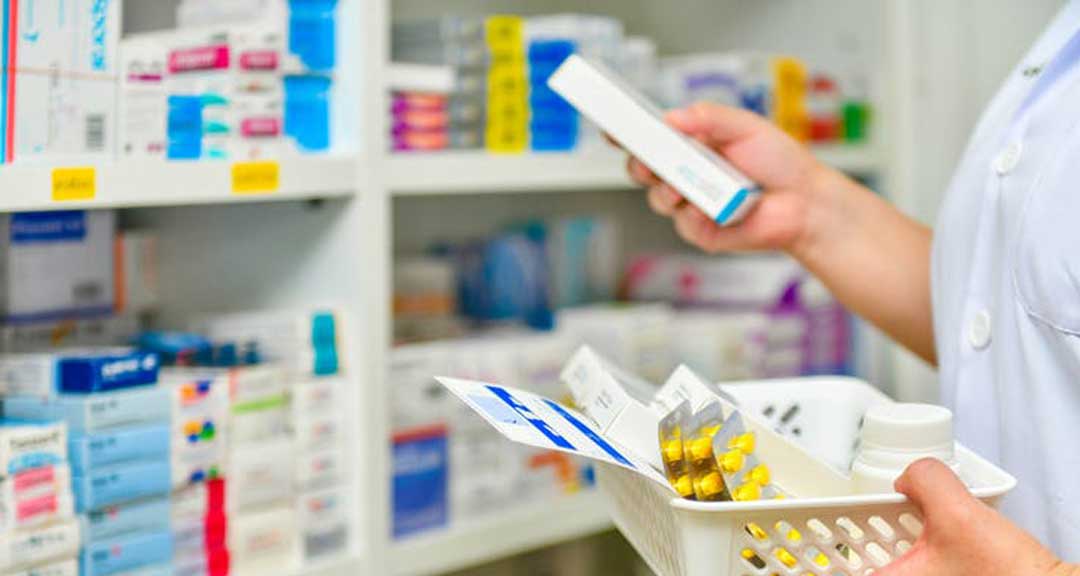 Numerous over-the-counter treatments have been made available for various kinds of acne and pimples, inclusive of severe blood-filled spots –
Salicylic acid – Salicylic acid would be a great ointment readily available over the counter at your nearest medical store to remove dead skin cells. This ideal solution would work perfectly on acne that does not have inflammation, such as whiteheads and blackheads.
Topical retinoids – Medications including vitamin-A would help reduce oil production in the skin. It could also assist in preventing clogged pores. You could make the most of stronger versions available on prescription at your nearest medical store.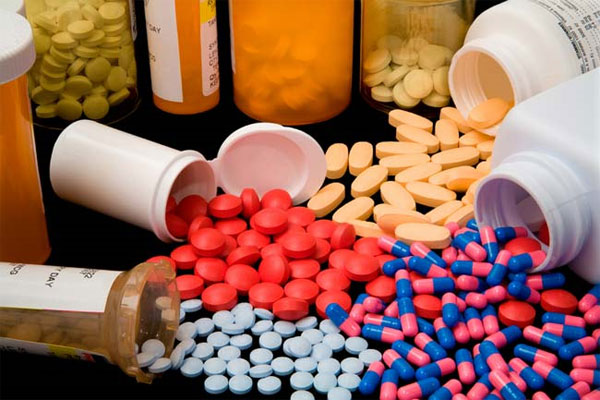 Consider the following prescription medications to treat blood-filled pimples.
Isotretinoin – This prescription oral retinoid would be readily available to people. However, they must consume the medication for nearly four to five months. The medicine has been popular for treating acne effectively in most people. It might provide a permanent acne treatment for most people. It could cause severe side effects. As a result, it would be given only to people suffering from severe cystic acne.
Birth control pills – The ever-changing hormone levels could contribute significantly to mild to severe acne development in most teenagers and women. Most girls and women might be prescribed birth control pills to clear up their skin and regulate hormones.
Antibiotics – You could consume them regularly as a pill. Rest assured that antibiotics kill the bacteria causing outbreaks. Most people would apply topical antibiotic liquids and ointments directly to the skin.
When you visit a doctor, they might recommend procedures for severe red blood-filled bumps and other kinds of acne or pimples. These procedures would be inclusive of the following –
Microdermabrasion – The treatment would entail the removal of the top layer of the skin to get rid of whiteheads and blackheads.
Laser therapy entails the focus of laser light on the skin to reduce or eradicate the bacteria causing acne in the skin.
Extraction or drainage entails draining fluids and other debris from the cyst to reduce the risk of infection. A doctor might inject medications into the cyst, acting as a catalyst for the healing process. It would also work wonders to ease the inflammation and the pain.
Medical treatments or medication would not be essential for mild blood-filled pimples. You could make the most of the variety of home remedies to eliminate or reduce the symptoms. It could also help you to speed up the recovery process.
Follow these home remedies for treating blood-filled pimples effectively and efficiently –
Ice – By placing some ice in the clean towel, consider applying it to the blood-filled pimples for approximately fifteen minutes. The treatment would help in reducing the swelling and pain. The home remedy could be repeated numerous times a day.
Using facial products cautiously – Several skin products could irritate acne-prone and sensitive skin. As a result, you should avoid such products at all costs. Most of these would be inclusive of fragranced and oil-based makeup products. Consider looking for sunscreens, moisturizers, and cleansers free of fragrance. These products should be suitable for sensitive skin and not clog the pores.
Zinc ointments – Zinc oxide is a topical zinc treatment relatively popular as a home remedy for blood-filled bumps on the skin and acne. It could be immensely beneficial when used along with various other suitable treatments.
Hygienic techniques – Consider washing the skin regularly with lukewarm water and a mild soap or cleanser. However, between washings, consider cleaning the skin and keeping it dry. It would be imperative that you keep your hair back from your face. It would be pertinent to mention that you should avoid touching your face regularly and avoid mobile phones or other items touching your clean face. Change your towels and bedding regularly.
Tea tree oil might greatly assist in treating moderate to mild blood-filled pimples and acne. Rest assured that five percent tea tree oil was deemed effective at treating acne with five percent benzoyl peroxide lotion, an effective medication for acne. Despite the tea tree oil being known to work slower than benzoyl peroxide lotion, the latter has severe adverse reactions.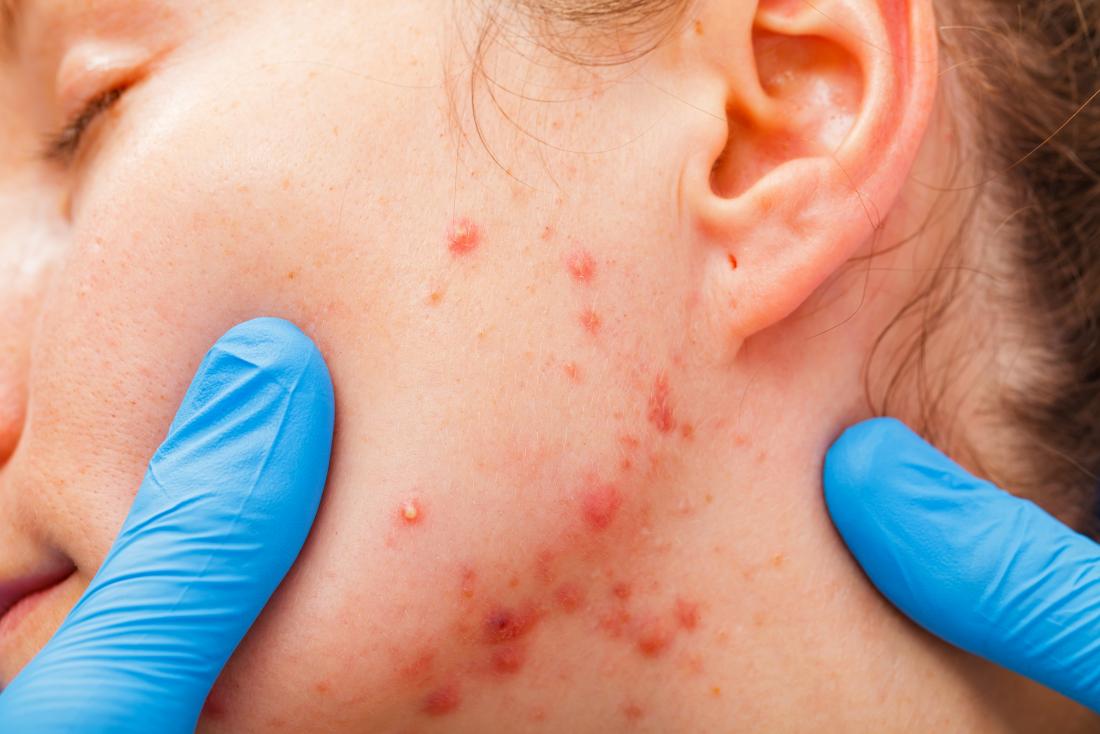 Do's and don'ts to avoid blood-filled pimples populating quickly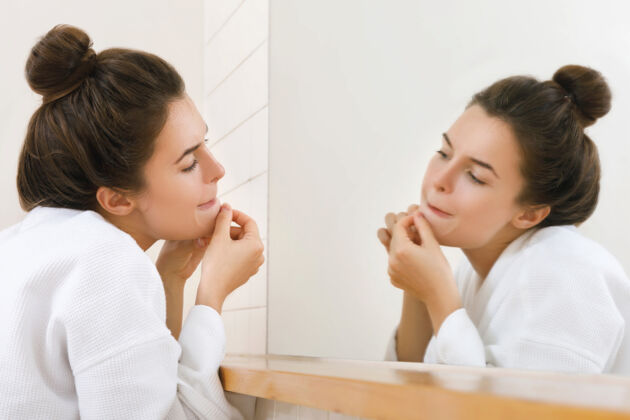 Consider keeping the pimple and the area around the spot clean. Follow all directions from your doctor about using suitable cleaning products and medications.
Do not pick at or pop the pimples. It could result in scarring and infection.
How to prevent blood-filled pimples and acne
Find below the essential tips to prevent blood-filled pimples and other forms of acne.
Do not squeeze or pick at the pimple. It could result in the spreading of infection and contribute to blood-filled spots.
Avoid touching your clean face often.
Wash your face at least two times a day to remove bacteria, dead skin cells, and various kinds of impurities effectively. Use a mild cleanser, soap, and warm water to clean your face regularly.
Wash and use clean towels, bedding, and other essential items getting in touch with your face frequently.
Avoid using harsh fabrics or scrubs on your face. It could result in irritation or inflammation of sensitive skin.
Consider using gentle makeup and face products. It would be in your best interest to choose products free from fragrance. Choose products that do not block the pores of your skin. Throw away expired makeup products.
Keep your long hair away from your face. The grease in your hair would entail fragrances, oils, and various products, contributing to skin irritation and clogging the skin pores.
Consider consuming a healthy diet of whole grains, pulses, vegetables, and fruits. It would be in your best interest to restrict the consumption of alcohol, processed foods, fatty foods, and sugar. Some people intolerant to dairy and other food products might suffer from acne.
Reduce anxiety and stress through progressive muscle relaxation, deep breathing exercises, and meditation.
Would blood-filled pimples cause scarring?
If you were persistent with picking at and popping your pimples, it could cause scarring. Enhanced bleeding would result in the formation of scabs leading to scarring. Consider seeking advice from a recognized doctor or dermatologist on a suitable treatment, such as a chemical peel. The process entails using acid to ensure the skin's safety by removing the surface layer of the skin. It would also assist in reducing the appearance of scars.
Your doctor might recommend laser resurfacing for severe scarring, entailing numerous laser treatment sessions. It could enhance the overall texture of your skin and minimize the appearance of scars. Consider looking for a local tool to connect you to various physicians in your region.
How much time does it take to clear the skin of pimples?
You might get pimples when you undergo hormonal changes, lifestyle, cleansers, and soaps. You will get a blood-filled pimple if you pick at or pop the pimple. They might not be severe and cause lasting damage to your skin unless you repeatedly choose the spot. It could also result in scarring. It could takClear the area takes more than two days to a week, thinking a doctor for severe and persistent acne or signs of infection, including pus, fever, and redness around the pimple. Look for a suitable treatment for blood-filled spots, from medical procedures to prescription medications and home remedies.